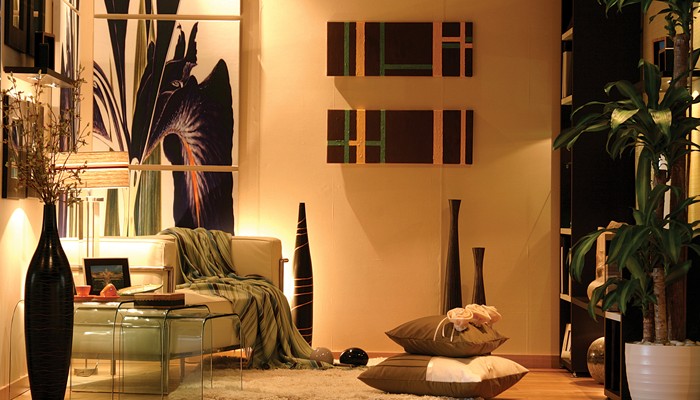 "My work complies with all existing regulations and legislation within the business... all work towards delivering the highest quality product and after sales service. I deliver the highest standard in design and deliver the final finished work to the clients' satisfaction."

Founder of Red Or Dead
"A well planned design, with good attention to detail. He's a great communicator who can work to a budget. He's confident and articulate enough to go far".

Founder of LLB and Established TV Presenter
"I think on initial presentation Nik wins hands down, his drawings are by far the best. This leaves me re assured that I am dealing with professionals".
Established Interior Designer and TV Presenter
"...being able to find sponsors is a necessary skill in this industry - the fact Nik's found so many shows that he clearly has the gift... I like his designs. He has a good commercial sense and I think he could be successful as a TV presenter as well as an interior designer. He has the confidence to do it."

25 years' experience in the design industry
"The standard at this year's awards has been exceptionally high... making it difficult to choose one winner. I think this is one of the strongest room set designs. Nik also stands out for me as being quite PR savvy. I could imagine quite happily sitting down and lounging in here… overall I like it and I would like to work with this guy!"

Magazine editor
"Nik's design was well thought out planned and executed. The drawings and mood boards were very professional and clear to interpret and the scheme perfectly met the brief. See Nick's work... and watch this space."

Best Selling Home & Garden Magazine
"Nik A Ramli is known for his ability to create laid back glamour on almost any budget. He has the confidence to mix designer pieces with inexpensive finds, creating easy to live with modern schemes which been highly praised by leading designers including Red Or Dead founder Wayne Hemingway". "He has a lively, playful approach and a good eye for colour".

Peer Review
"Nik was inspirational in his design ethics and enthusiasum. We always received more than 100%. Well Done Nik."
Client
"Nik did not fail me a single time. Nik is an independent Interior designer. Result driven, multi-skilled and highly organized perfectionist, with great sense of design. Deliver results and move on. That's Nik's way."

Client
"Nik carried out an amazing transformation of flat on lower ground floor, excellent choices all round couldn't have been happier."

Client
"I highly recommend Nik Ramli's interior design service... I found him thorough, professional & always available to assist even long after he sent his design plans & ideas. In addition, he is extremely organized, reliable and meticulous. Nik works very well independently but I was also very impressed whenever I spoke with him as he quick to enthusiastically assist with any questions I had. Nik would be a tremendous asset for anyone looking to spruce up their living space & I can't but recommend him highly!"