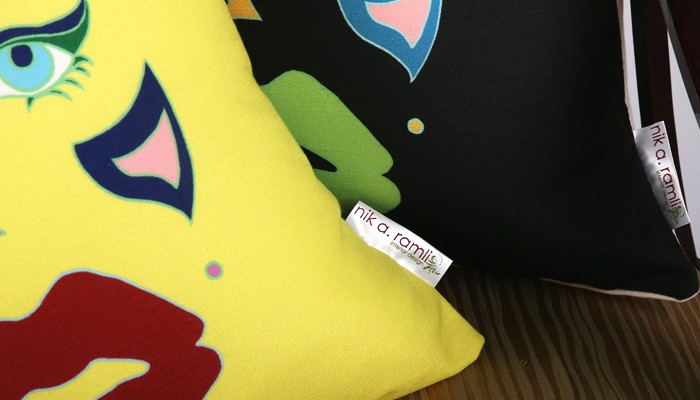 "You can never have too many nice things and it's good to treat yourself or your loved ones from time to time."
Welcome to my little shop of lifestyle and design.

As a designer, I love to produce my own products which you can browse here. They are products that create a smile and a point of conversation. I'm a self confessed lover of colour, patterns, cushions and unique items. My design inspirations come from what I have observed around me through reading, looking at products and even listening to music. You can also find some recommended items in my shop.
I hope you like them and perhaps choose to have them in your home! I'm sure that they will bring a little bit of colour and excitement to your home and yes, they are also a perfect gift!
By the way you can also visit my other shop links @ AMAZON BOUTIQUE and ETSY SHOP.
UK, Europe, North America and Japan
For Amazon e-Book and Paperback
Brighton, UK
For 'Donna Summer The Thrill Goes On - A Tribute' hardcover and paperback printed in the UK.
Manchester, UK
Professional with over 100 years experience in printed fabrics.
Leicester, UK
The leading supplier of services and supplies to the CAD and graphic design communities throughout the Midlands.
When I work with a production partner, I will make sure the businesses I collaborate with complies with all applicable laws, including safety, labour and employment laws.
My chosen production partners will follow the standards to work with:
No child labour or youth labour. Any production partner I choose to work with should follow all local laws and rules regarding working hours and working conditions for minors.
No involuntary labour. Production partners should not use involuntary labour, including slave labour, prison labour, indentured labour or forced labour.
Humane working conditions. Work with production partners who provide humane working hours for their employees and who do not use any form of physical or psychological coercion or intimidation against their workers.
Non-discrimination. There should be no tolerance for discrimination on the basis of:
Race
Colour
Ethnicity
National Origin
Religion
Gender
Gender Identity
Sexual Orientation
Disability
Any other characteristic protected under applicable law